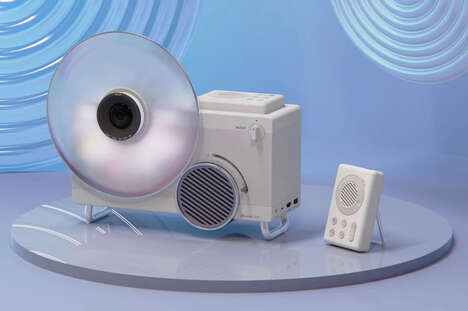 The conceptual 'muTurn' projector has been designed by YU ID as a newtro (new retro) piece of technology that balances a modernized-retro form for younger consumers alike to appreciate.
The projector is designed with a spinning disc on the side that calls to mind the reel-to-reel form of old-fashioned projectors, but will connect with their existing devices. The remote control serves as a modular Bluetooth speaker to support three-dimensional audio experiences. The unit is imagined in several simple technology-inspired color options for users to choose from.
The conceptual 'muTurn' projector is capable of being connected to your choice of equipment via a physical or wireless connection to maximize how it can be used on a daily basis.