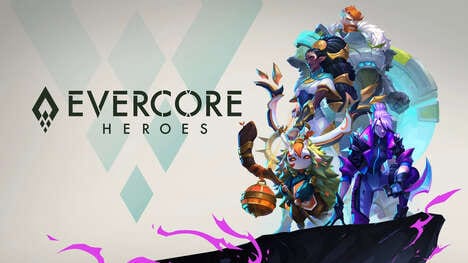 Vela Games, an Ireland-based game studio founded by former Riot Games employees, has debuted its first game dubbed 'Evercore Heroes.' 'Evercore Heroes' utilizes the MOBA formula that League of Legends' is famously known for by implementing core gameplay mechanics that are very similar to the famous title. Instead of a 5v5 format with different roles, 'Evercore' allows four teams of four to compete against each other in a cooperative experience, allowing players to level up their characters, charge the Evercore, and take down bosses.
Evercore Heroes currently has eight playable heroes: Shade, Fyn, Zari, Beko, Blink, Cynder, Remy, and Lotus. Each character has unique abilities, similar to League of Legends and VALORANT champions and agents.
Players who are interested can register for a player test for the PC version of Evercore Heroes, which is presently in development. The play test will be available from October 13 through October 16.
Image Credit: Vela Games