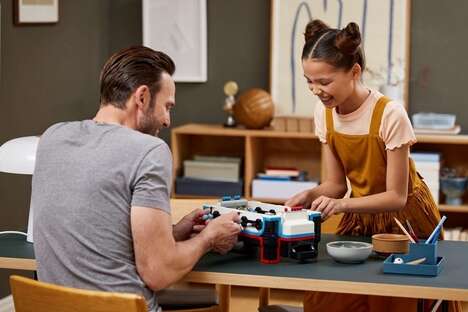 The LEGO Table Football is a building block-made take on the classic pastime that's perfect for avid builders or tabletop gaming fans alike to pick up.
The game is constructed almost entirely out of the brand's signature building block pieces and features 22 foosball players positioned onto eight rods. Each of the players are minifigs, which are thus completely customizable with a range of diffenrt components to have them look like your choice of team. A series of fully raised walls on the game ensure shots are kept housed within the playing field.
The LEGO Table Football comes with a total of 2,339 pieces and is set to launch on November 1, 2022 for $249.99 ahead of the busy holiday shopping season.