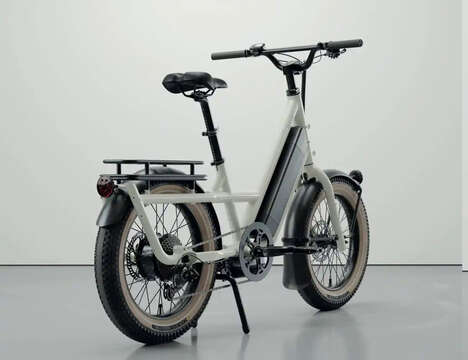 Specialized added a new entry-level, affordable e-bike to its 'Globe' line of bicycles, titled the 'Globe Haul ST.' The Globe Haul ST is a utility-focused e-bike with a sturdy step-through frame and a large amount of storage space. The bike has a long rear wheel-mounted rack capable of supporting a generous payload, though the specifics have not yet been confirmed by the company.
The e-bike also features a front LED for low light conditions and a rear red brake light for safety reasons. The bike is powered by a rear hub motor, currently slated to be a 250w motor, but this is subject to change before the official release. Additionally, Specialized did not confirm the battery capacity for the e-bike.
The Globe Haul ST is expected to have an MSRP between $1,000 and $2,000 USD, which is a fair amount lower than the other e-bikes from the premium retailer.
Image Credit: Specialized